Masters of automotive design – The Mercedes Pagoda creator
French-born Paul Bracq originally studied wood carving, but soon his genuine passion for cars became evident. His career began in the design studio of Philippe Charbonneaux, serving as his assistant in 1953 and 1954. During this period, the studio produced the designs for the French Presidential limousine built by Citroën, a one-off Pegaso coupe, and other automobiles. This short relationship was cut by his military service obligations, on which he was soon transferred to Germany. Occasionally, he visited Mercedes-Benz, which agreed to take him on once his air force duties were completed.
Finally joining Daimler-Benz in 1957, Paul firstly painted cars for the company's advertising material. His talent was soon noted, and becoming a mainstream body designer was not difficult. His first duty was to redesign a number of the tail lights of the "Fintail" models and the rear window of the 190 SL. From 1957 to 1967 at the German carmaker Paul Bracq was responsible for highly significant designs that molded the Mercedes-Benz style for decades. From the W108 to the W114/115 (factory codes), millions of the 1960s and 1970s cars were build based on Bracq's drawings. Among other creations, his famous masterpiece was certainly the SL Pagoda.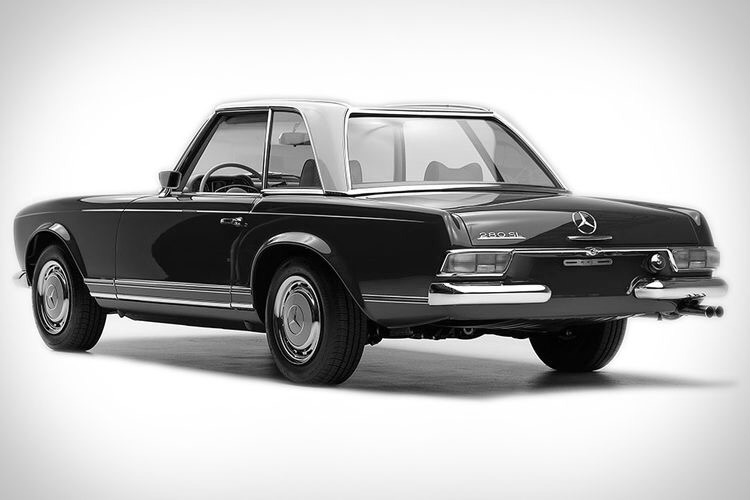 Missing his home country, Paul decided to move back to France in 1967. He worked for Brissonneau and Lotz, where he participated in the TGV high-speed passenger train design led by Jacques Cooper.
To everyone's surprise, Bracq was appointed design director of Mercedes's main rival BMW in 1970. He succeeded Wilhelm Hofmeister as head of design. Paul was responsible for the initial designs of the BMW E21 3 series, E24 6 series, and the E23 7 Series. His 1973 "Turbo" concept car won "Concept Car of the Year" by the Revue Automobile Suisse that year.
In 1974, Paul Bracq returned to France to lead the Interior Style for the French brand Peugeot. He was responsible for designing the interiors of the 305, 505, 205, 405, 106, and 406. When in 1994, Murat Günak took control of the Peugeot Style department, Paul Bracq retired.
Paul is now 87 years old and still active as a judge in many automotive Concours, including the Pebble Beach Concours d'Elegance.